About
UrbanRent specialized in the short, medium, and long-term rental of apartments located in projects built by Biggeorge Property. These buildings are like home to us, which allows us to efficiently and economically handle rental tasks!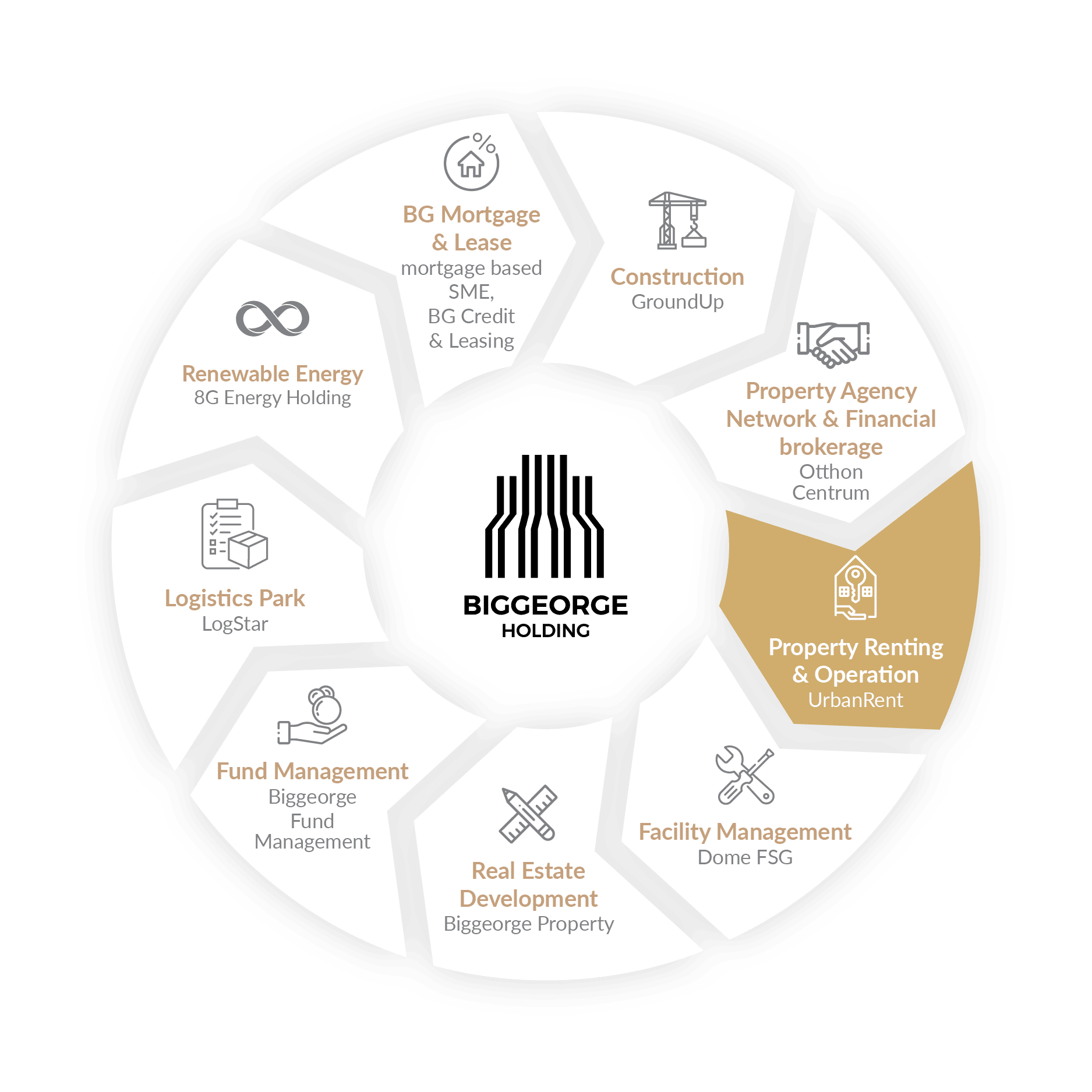 UrbanRent is the newest member of the Biggeorge Company group
Biggeorge is one of the largest privately owned property real estate service and development companies in Hungary. Members are: UrbanRent is an integral part of this well build ecosystem.
Why should you rent apartments with UrbanRent?
100% Reality
Our selection only includes properties that have been personally inspected. You can be certain that what you see in the pictures, will be waiting for you upon your arrival.
100% Security
Not only physically but also legally review all of our apartments, ensuring that you will not fall into the trap of rental scammers. Choose security!
100% Calmness
If any unexpected problem arises, we are here for you, available to promptly resolve the situation 24/7.